THTC at Gulf Traffic 2018
Posted on: 2018-12-09 05:21:20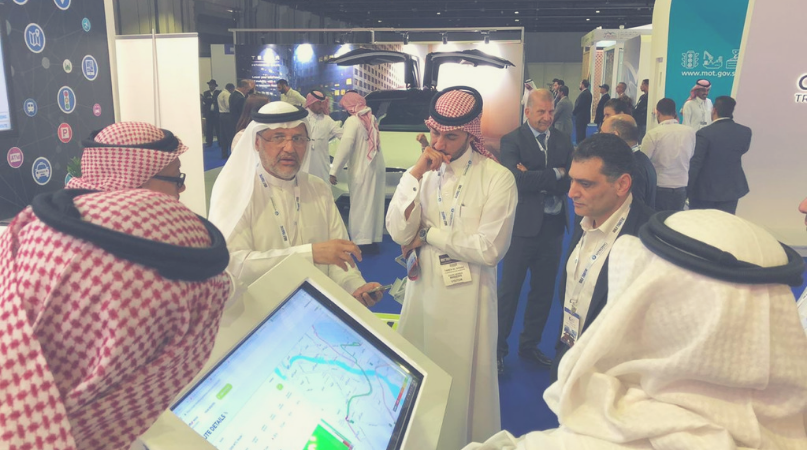 The exhibition at the Gulf Traffic has been a huge success with visitors keeping our booth busy. On the opening day, December 4, 2018, the Deputy General of the Ministry of Infrastructure dropped by our stand and was met by our CEO, Dr. Saad A. AlMubayedh for a demonstration of our solutions. Watch the video clip here.
Mrs. Ase Elvebakk, Senior Business Development Manager - Traffic and Travel Information Product Unit, of our partner, TomTom was one of the speakers for the Gulf Traffic Conference. She talked about data analytics for greater safety transparency on the second day of the exhibition.
We also had the whole team of Saudi Ministry of Transport on the second day as they showed interest in our technologies for traffic and smart mobility.
The Gulf Traffic was concluded on December 6, 2018, leaving us with inspiring conversations with all those who visited our stand.
Thank you to all those who took their time to drop by our stand.
To see the highlights of the event, please check Gulf Traffic 2018 album here.